RIAA Projects
Project Renovate Ricks, The 30-30 Campaign, etc.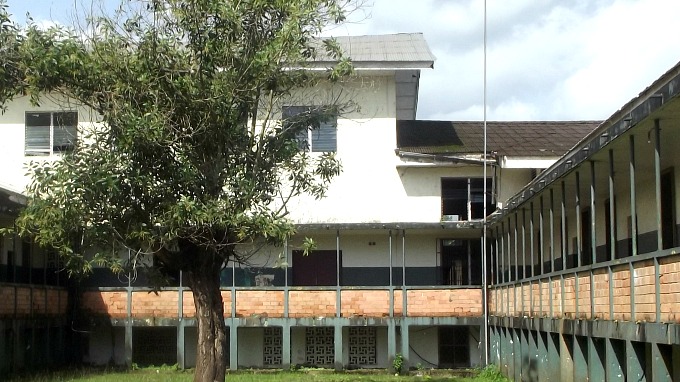 Project Renovate Ricks
Thank you for joining us to support Project Renovate Ricks. We're glad that you have taken a step to help us in renovating and repainting the school buildings. This project will be monitored and evaluated regularly by dedicated alumni members on the ground (in Liberia). They will work collaboratively with the Ricks Maintenance Department in executing the project. Funding to buy materials and pay labor cost will go directly to the dedicated alumni project members in Liberia with direct accountability to RIAA organization. RIAA Board Members and Officers shall remain engaged throughout the project execution, as per their respective office duties and responsibilities. View the Entire Project Proposal Here
The 30-30 Campaign
In celebration of Ricks Institute Alumni Association's 30th anniversary, RIAA National and RIAA Project Team invite you to participate in our RIAA 30-30 initiative. Our RIAA 30/30 commemorates 30 years of RIAA-USA existence and support to Ricks Institute. The aim is to get each alumnus to donate at least $1 in honor of  RIAA-USA 30th.
Our 30/30 campaign is in keeping with our tradition and school motto "Not For Self, But For 
Others". Your contribution to our 30/30 initiative helps support RIAA Project Committee newest 
endeavor at focusing on STEM education at Ricks.
We are fully aware that some of you seek to contribute much more than a dollar… Please do so. Your 
support is greatly appreciated and needed. In fact, we call your attention to the many other 
causes and needs at Ricks Institute that our association has supported and continues to support. 
We look forward to your support.

Click for videos and info on past projects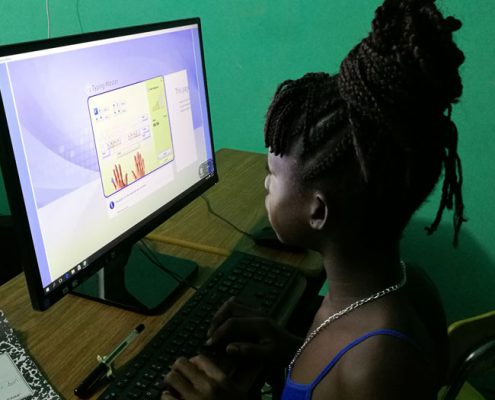 Ricks Computer Lab was headed by Alumni Boakai Mamey. Anonymous donors and others made this project a success.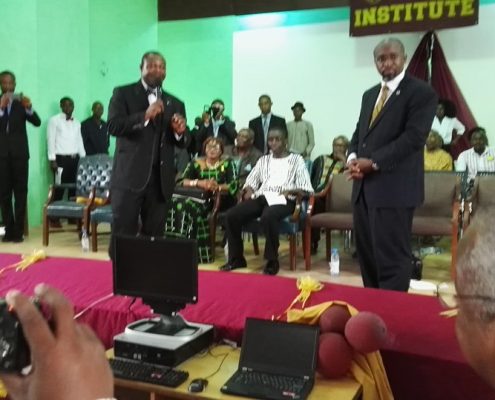 Donation of computers, printers, and generator for the Virtual Learning program at Ricks Institute.